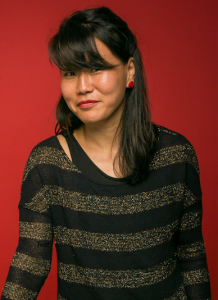 By Vivian Huang, MD MPH,
Hepatitis B Program Director
at the Charles B Wang Community Health Center, NYC
World Hepatitis Day is commemorated on July 28 every year.  The date was selected to honor the birthday of the Nobel Laureate Professor Baruch Blumberg, who discovered the hepatitis B virus.
The aim on this day is to increase awareness and understanding of viral hepatitis as a major global health threat. The World Health Organization estimates that nearly 400 million people have chronic viral hepatitis worldwide and more than 1.4 million people die annually from causes related to viral hepatitis, namely cirrhosis and liver cancer.
This year, World Hepatitis Day focuses on preventing viral hepatitis. Each day, 4,000 lives are lost to hepatitis. Yet, most of these deaths can be prevented. For hepatitis A and B, there are available vaccines to prevent infection.  Three dose of hepatitis B vaccine will offer more than 90 percent protection.
In New York City, approximately 100,000 people are chronically infected with hepatitis B. According to 2013 New York City Department of Health Hepatitis B and C Surveillance Report, "the highest rates of newly-reported cases are in the three neighborhoods with large Chinese populations, and 60% of newly-reported patients are of Asian descent." At our Charles B. Wang Community Health Center, our patients have a 25-times higher rate of chronic hepatitis B compared to the general U.S. population [1 in 8 persons (12.5%) is infected here, compared to 0.5% nationwide].
Because of this high disparity of chronic hepatitis B in our patient population, we strongly encourage all close household contacts and family members of infected individuals to get tested for hepatitis B. In 2014, about 1 in 5 (20.8%) of those we tested for hepatitis B were susceptible (1,411 susceptible/6,791 screened) and required immunization protect them from infection.
The New York City Department of Health and Mental Hygiene provides the health center with hepatitis B vaccines depending on available supply and need. However, this has to be renegotiated every year. Every year, it is uncertain if there will be allocated money and availability of hepatitis B vaccines. This allocation of funding is usually appropriated by the U.S. Centers for Disease Control and Prevention (CDC).   In addition, hepatitis B vaccines are only available through the STD clinics in New York City.
We strongly encourage the CDC to designate appropriate funding annually for hepatitis B vaccines for those cities with a high percentage of individuals susceptible to hepatitis B, with a high risk of contracting hepatitis B, and to allow New York City to offer broader access to hepatitis B vaccination services (such as its tuberculosis clinics).
New York City has a high burden of hepatitis B. Our patients have a higher risk of becoming infected with hepatitis B and 20 percent of our patients have the opportunity to protect themselves from chronic hepatitis B infection through vaccination.  Let us work together to eliminate hepatitis B from New York City. We can create a world without hepatitis.