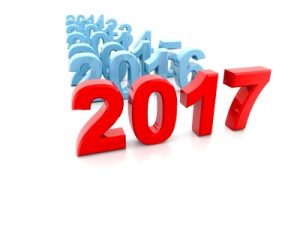 By Christine Kukka
It's 2017, and experts around the world continue to study the complex life cycle of the hepatitis B virus in order to find a chink in its armor that will lead to a cure. In 2016, there were successes and disappointments in the research and healthcare arena. Here is what you need to know about hepatitis B in 2017.
If you're taking tenofovir, ask your doctor about TAF if you're experiencing kidney problems or bone loss, especially if you're an older woman. If you're taking the antiviral tenofovir (Viread) long-term, ask your doctor about replacing it with TAF (Vemlidy). TAF is a reformulated version of tenofovir that delivers the antiviral more effectively to liver cells at a lower dose.  Currently, doctors prescribe either tenofovir or entecavir for liver damage. Entecavir does not cause bone loss, but it doesn't work in people who have developed drug resistance to lamivudine or adefovir. For them, tenofovir is the only option, but it can cause bone loss and kidney problems when used long-term. With the U.S. Food and Drug's recent approval of TAF, consumers can now get tenofovir's robust antiviral activity at a lower dose. Because it's brand new, your provider may not know about it, so ask about it to see if it would be better for you.
Was medical or recreational marijuana just approved in your state? Exercise caution. Many in the hepatitis C community have used medically-prescribed marijuana to ease side effects from interferon for years, so many assume it's also safe for people with hepatitis B. Unfortunately, there are no studies that conclusively prove its safety. One study  that monitored liver fibrosis in 700 people coinfected with HIV and hepatitis C found, "…no evidence for an association between cannabis (marijuana) smoking and significant liver fibrosis progression in HIV/HCV coinfection."
But another study  concluded: "Cell culture and animal model studies support that (marijuana) could have a therapeutic effect on liver injury and fibrosis progression. However, three cross-sectional studies in patients with chronic hepatitis C suggest that daily cannabis use is associated with fibrosis and steatosis."
There is also no information indicating if marijuana is safer when it's consumed in edibles vs. smoked, though many assume smoking introduces more toxins and chemical to the body. Bottom line: Just because your state approved it doesn't mean marijuana is safe for you. Talk to your doctor and watch for more studies.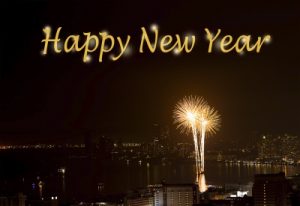 Fight for affordable healthcare for all. Newly-elected federal officials are threatening to fundamentally change a variety of healthcare insurance programs serving moderate- and low-income Americans and roll back protections, including mandated coverage of pre-existing conditions like hepatitis B. Many of these programs and coverage mandates have helped people living with hepatitis B get the care and medications they need. If you want these programs and safeguards to remain, you're going to have to fight for them. Please check the Hep B United's website regularly to learn about what is happening with hepatitis B on the federal level, and what you can do as an advocate.
Don't give up hope. We know it's been a tough year and that some promising drugs that were in clinical trials were shelved, but don't give in to despair. There are more drugs in the works. Keep checking the Drug Watch page and clinical trials page to learn the latest.
Get monitored regularly. No one likes a blood draw, but it's important to be tested annually or more often if you have a high viral load and/or signs of liver damage. There may not be a cure yet, but there are effective treatment options. Be brave, protect your health, and go to the lab for your blood test.
Demand to be screened for liver cancer. Some experts say current medical guidelines don't go far enough to screen us for liver cancer. So take charge of your health and ask for a liver cancer screen, which includes a semi-annual blood test and an ultrasound.  Hepatitis B-infected Asian men (or of Asian descent) over age 40 years and Asian women over age 50 years, patients with a family history of liver cancer, patients with cirrhosis, and Africans over the age of 20 should all be screened. Think you're not at risk for cancer because you take antivirals? Think again. Antivirals help reduce liver damage, but if you've had cirrhosis or are older, the risk of liver cancer remains.
If someone promises a new cure or treatment that sounds too good to be true….it probably is. In our search to be rid of hepatitis B, we may be tempted to yield to clever marketing and try a supplement that promises to cure us. But first, do your homework and practice precaution. To check out an herbal supplement, visit the National Center for Complementary and Integrative Health's website to see what scientific evidence exists for a supplement and talk to your doctor. There is no magic bullet that will cure hepatitis B. Experts hope to find one soon, but for now be patient and stay skeptical. If you want to safeguard your health, eat healthy foods and avoid alcohol and cigarettes.
Pregnant with hepatitis B? Get your viral load tested and ask your doctor about antivirals. The American Association for the Study of Liver Disease (AASLD) recommends that pregnant women with viral loads (HBV DNA) higher than 200,000 IU/mL (or 1 million copies/mL) receive an antiviral (either tenofovir or telbivudine). The antivirals won't hurt you or your baby and will reduce the risk that your baby will be infected with hepatitis B to nearly zero, as long as your baby gets the first dose of the hepatitis B vaccine and a dose of HBIG (hepatitis B antibodies) within 12 hours of birth.
Fight discrimination against hepatitis B and know your rights. Hepatitis B should never be a barrier to the education or job you want. Sadly, ignorance and stigma persist. It depends on us, our friends, and our family, to stand up and fight for our civil rights. We can't back down. If we don't fight, who will?
Be brave, disclose, and get your friends, family, and lovers screened for hepatitis B and vaccinated. Yes, it will be one of the hardest conversations you will ever have, but if you are infected with hepatitis B, you need to disclose your infection to people who may be at risk. If you just discovered you have chronic hepatitis B, which you may have contracted at birth, you need to tell your siblings and your mother and get them screened and immunized if needed. Dating someone, and about to take the next step? You need to disclose ahead of time and give them information and choices. It builds trust and it's the right thing to do. You would want the same for yourself. For more on disclosure click here.
Happy 2017!  Our hope for a cure continues.
As of January 2017, TAF has been approved for hepatitis B treatment in the U.S., Europe and Japan.