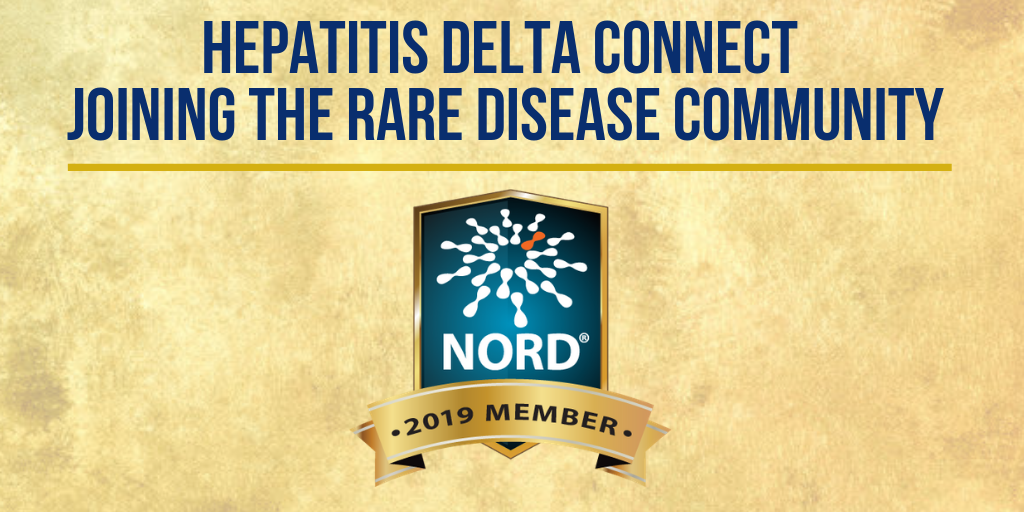 We're pleased to announce that the Hepatitis B Foundation (HBF) is now a member of NORD, the National Organization for Rare Disorders, representing our program, Hepatitis Delta Connect. NORD is a patient advocacy organization dedicated to individuals with rare diseases and the organizations that serve them. We will join 280 other patient organization members, all committed to the identification, treatment, and cure of rare disorders through programs of education, advocacy, research, and patient services.
Although globally, hepatitis delta is estimated to affect 15-20 million people, in the U.S. it is classified as a rare disease, as it is estimated to affect less than 200,000 people. The complicated nature of the virus and limited prioritization contribute to the gap in awareness, resources, testing practices and adequate treatments for hepatitis B and delta coinfection. Joining NORD will help amplify our voice, raise awareness about hepatitis delta in people living with chronic hepatitis B, provider and pharmaceutical communities and contribute to health policy efforts.
Hepatitis Delta Connect has previously been active with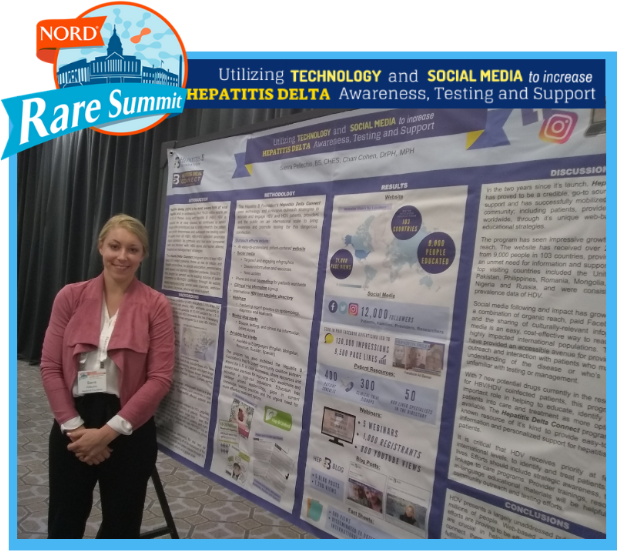 NORD through participating in rare disease Twitter chats and presenting a poster at the NORD Rare Action Summit in October 2018. We're very excited to be a part of the coalition, and to be spreading awareness about hepatitis delta!
For more information about Hepatitis Delta Connect, visit www.hepdconnect.org or email connect@hepdconnect.org.