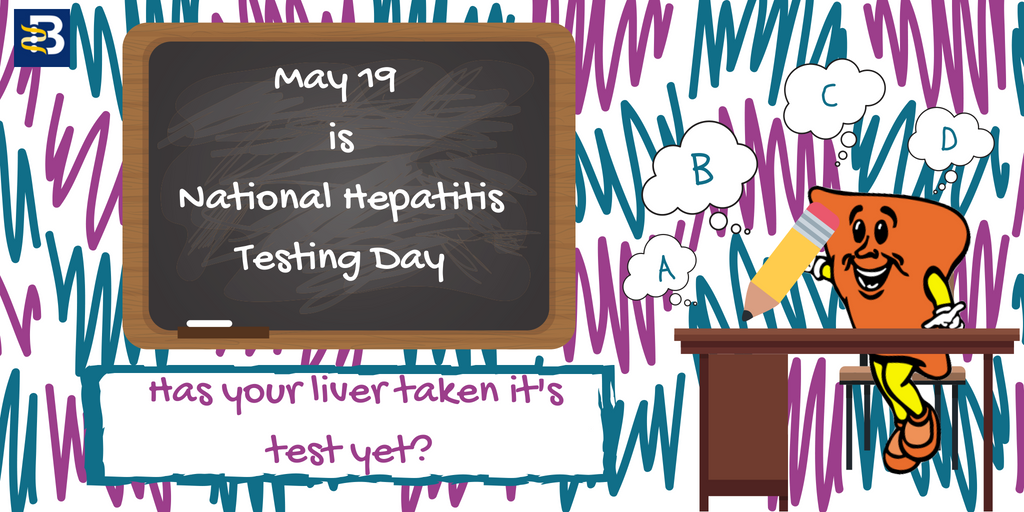 May is Hepatitis Awareness Month and Saturday, May 19this National Hepatitis Testing Day in the United States. This day is an opportunity to increase awareness and testing for both hepatitis B and C. It is also a reminder for health care providers and the public of the importance of testing for viral hepatitis.
Why is hepatitis B testing necessary? Hepatitis B is largely asymptomatic, which means that symptoms don't always occur or are not obvious. Some people will not know that they have hepatitis B until it is too late, or they may learn of their infection from a blood donation screening or lab work.  There are groups of people who have a greater risk of hepatitis B compared to others, so it doesn't hurt to be sure. here are some places around the world that have an extremely high hepatitis B prevalence (where many people are infected). It is important that people who are at high risk for a hepatitis B infection see a doctor to get tested, to find out if they have a hepatitis B infection. People living with chronic hepatitis B should be monitored regularly and appropriately screened for liver cancer. So, if you find you do have hepatitis B, talk to your doctor about what to do next.
Remember, hepatitis B does not discriminate. Don't wait for symptoms. B sure. B tested. If you do not have hepatitis B, then give yourself lifelong protection with the hepatitis B vaccine. The hepatitis B vaccine is safe and effective. Children or adults can get the 3-shot vaccine series, and there isa newly approved two-dose adult vaccine to protect us against hepatitis B! However, the vaccine doesn't work if you are already infected.
Don't forget to check out these free, confidential hepatitis screenings this weekend! Check out Hep B United's resource to find local events in your area. You can also visit the CDC's website for more ideas on how to increase awareness on National Hepatitis Testing Day, and every day!