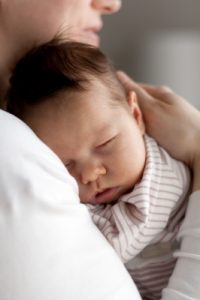 By Christine Kukka
In a profound blow to science, public health and the hepatitis B community, President-elect Donald Trump is reportedly asking Robert F. Kennedy Jr. — who believes that vaccines cause autism — to chair a national commission on vaccines.
Countless studies show vaccines are safe and effective and do not cause autism. The hepatitis B vaccine alone has contributed to an 82 percent drop in this deadly liver disease in the U.S. since 1991. Before universal childhood immunizations became available, one in 20 Americans had been infected with hepatitis B. Sadly, that spectacular success has not quieted vaccine skeptics.
It is heart-breaking to hear that an anti-vaccine activist may gain a public forum to promote his scientifically-unfounded opinions. If the hepatitis B vaccine had been available to my daughter and millions of others around the world at birth, there would be fewer people with chronic hepatitis B, fewer deaths from liver disease and cancer and far less anguish, fear and stigma. Vaccines safely and effectively prevent disease, and all of us who have been touched by hepatitis B can attest to their life-saving value.
Let's review the indisputable scientific facts about vaccines, and why this controversy has resurfaced.
In 1998, the well-respected medical journal Lancet published a paper by researcher Andrew Wakefield and 12 of his colleagues linking a standard measles, mumps and rubella (MMR) vaccine and its preservative  thimerosal to autism. Despite its tiny sample size (just 12 children) and its speculative conclusions, the study was publicized and bolstered the anti-vaccine movement.
The study proved to be a fraud. Editors of the Lancet later retracted the report, and additional investigations into the study found some of children in the study did even have autism. But the damage was done and hepatitis B vaccine makers and others scrambled to remove thimerasol from their vaccines to counter the undocumented claims that it posed a threat to children. A thimerasol-free, hepatitis B vaccine became available in  late 1999.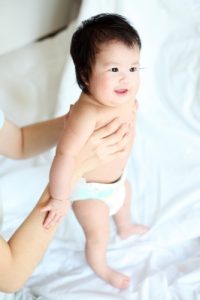 But parents in the U.S. increasingly chose not to vaccinate their children, even after the disappearance of thimerasol. They didn't like all the shots their babies were given, and vaccines became victims of their own success. They were so effective that parents began to believe their children were no longer at risk of these vaccine-preventable diseases and did not need immunization.
Before the measles vaccine became available, there were 500,000 cases of measles annually in the U.S. and 500 deaths. By 2000, due to universal immunization, measles had been eradicated. Then the anti-vaccine movement took hold and more and more parents chose not to vaccinate their children. In 2014, the U.S. experienced 667 cases of measles in 27 states, including an outbreak at Disneyland. This is what happens when parents stop vaccinating their children.
What is so piercing and terrible is that millions of us would be free of hepatitis B if only we had been vaccinated at birth or during childhood.
To arouse suspicion about vaccines that save millions of people every day is unforgivable. My daughter has hepatitis B today because this vaccine was not available when she was born. To plant false seeds of doubt about a life-saving vaccine undermines all we have worked for in our effort to eradicate hepatitis B in the next 30 years.
"A conspiracy theory such as the one about the autism vaccine is like an untreated wound," wrote Michael Specter recently in The New Yorker. "It has festered for years, and yesterday Trump and Kennedy guaranteed that it can only deepen—causing tremendous destruction and needless pain."
For factual information about vaccine safety, schedules, and why babies are given so many vaccines, click here.