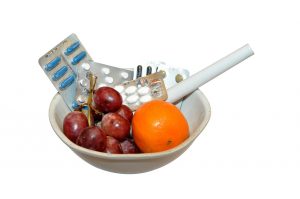 By Christine Kukka
Manufacturers and health "gurus" around the world market liver detox diets and supplements that promise to remove toxins, reduce inflammation, strengthen the immune system and help you lose weight. But do they help people with chronic hepatitis B?
A team of Australian researchers examined these claims and concluded, "At present, there is no compelling evidence to support the use of detox diets for weight management or toxin elimination.
"Considering the financial costs to consumers, unsubstantiated claims and potential health risks of detox products, they should be discouraged by health professionals and subject to independent regulatory review and monitoring," the authors wrote in their report published in the Journal of Human Nutrition and Dietetics.
Let's look at some of the diets and products the researchers evaluated.
The Cleanser/Lemon Detox Diet that requires 10 days of drinking only lemon juice, water, cayenne pepper and tree syrup, along with sea salt water and a mild laxative herbal tea.

Courtesy of Pixabay.

The Liver Cleansing Diet featuring vegetarian, high-fiber, low-fat, dairy-free, minimally processed food for eight weeks, along with "liver tonics and Epsom salts."
Martha's Vineyard Detox Diet: A 21-day regimen features vegetable juice and soup, herbal tea and special powders, tablets, cocktails and digestive enzymes.
Dr Oz's 48-hour Weekend Cleanse: A two-day program featuring quinoa, vegetables, fruit juices and smoothies, vegetable broth and dandelion root tea, and;
The Hubbard purification rundown: This requires increasing doses of niacin with a range of A, D, C, E and B vitamins, a variety of minerals and a blend of polyunsaturated oils and mandates that adherents spend five hours in a hot sauna daily.
According to researchers, none of these plans have been evaluated scientifically, which includes using a control group that receives a placebo instead of the treatment. The L. Ron Hubbard plan, promoted by the Church of Scientology, received some scientific evaluation after the purification protocol was applied to 14 rescue workers who were exposed to high levels of chemicals after the 9/11 collapse of the World Trade Center.
The program used niacin supplements, sweating in a sauna and physical exercise to get rid of toxins stored in body fat — which is where nearly all toxins end up – not in liver cells.
"The firemen's scores on several memory tests reportedly improved after the intervention but the sample size was small and no control group was included," researchers noted. The Church of Scientology used a similar program and employed a small control group, but the length of the treatment varied widely (ranging from 11 to 89 days). "Rather dubiously, the average increase in IQ in the experimental group was reported to be 6.7 points, despite the average intervention length being only 31 days," researchers noted.
As with herbal supplements sold around the world, there is also no regulation of the detox diet industry.
"At present, the European Union has refused to authorize the detoxification claims of a dozen nutritional substances (including green coffee, grapefruit and taurine), although there are hundreds of other 'detox' products that do not yet appear on the Health and Nutrition Claims Register," researchers wrote.
More alarming, it appears these companies are now using new marketing terms, such as "reinvention" and "revamp," instead of detox and cleansing, which makes it difficult for government agencies to regulate these products.
"In some cases, the components of detox products may not match their labels, which is a potentially dangerous situation," researchers noted. "In Spain, a 50-year-old man died from manganese poisoning after consuming Epsom salts as part of a liver cleansing diet."
So why are these diets and supplements so popular?
"The seductive power of detox diets presumably lies in their promise of purification and redemption, which are ideals that are deep-rooted in human psychology," researchers observed. "These diets … are highly reminiscent of the religious fasts that have been popular throughout human history. Unfortunately, equating food with sin, guilt and contamination is likely to set up an unhealthy relationship with nutrition. There is no doubt that sustained healthy habits are of greater long-term value than the quick fixes offered by commercial detox diets."