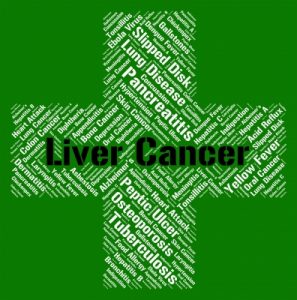 By Christine Kukka
In an era of hepatitis B immunization and improved health care, an alarming trend is happening — liver cancer is increasing and is now the second-leading cause of cancer deaths around the world.
This is why it's critical that everyone living with hepatitis B should demand to be screened for liver cancer. There are three key reasons why liver cancer rates remain high:
Too few people are tested for hepatitis B, which is why two-thirds of Americans living with hepatitis B don't know they're infected.
Only 20 percent of doctors follow liver cancer screening guidelines and test at-risk hepatitis B patients for liver cancer. By the time liver cancer is diagnosed, it's often too late for effective treatment.
And, screening guidelines themselves are inadequate and fail to use valuable blood tests that help identify liver cancer in its early, treatable stages.
Today, the majority of liver cancer cases occur in developing countries, fueled by undiagnosed and untreated hepatitis B. More than 80 percent of these cancers are found in sub-Saharan Africa and Eastern Asia where more than 20 of every 100,000 people will suffer and die from liver cancer.
But make no mistake, liver cancer happens in North America and Europe too. Because people aren't effectively screened for hepatitis B and liver cancer, an estimated 10 percent of people with chronic hepatitis B will develop liver cancer in developed countries. Most face a bleak outlook, only 20 percent of people diagnosed with liver cancer survive beyond five years.
But you can beat these odds. In celebration of Liver Cancer Awareness Month, we need to insist that our doctors screen us for liver cancer. When diagnosed early, treatment succeeds and survival improves markedly.
Medical guidelines that recommend when and how we are tested for liver screening vary dramatically around the world, but most of them are inadequate, according to a recent report. The U.S. and European guidelines, for example, recommend an ultrasound of the liver every six months.
But an increasing number of experts, including Hepatitis B Foundation Medical Director Dr. Robert Gish, are promoting the combined use of an ultrasound plus two blood tests — for alpha fetoprotein (AFP) and des-gamma carboxyprothrombin (DCP) — to help identify liver cancer in its early, treatable stages.
Current medical guidelines recommend anyone with cirrhosis (liver scarring) should be screened every six months for liver cancer because 80 percent of people diagnosed with liver cancer also have cirrhosis. The guidelines also state that patients who have a family history of liver cancer, are coinfected with HIV or hepatitis C, or who are young males of African descent should also be tested for cancer at any age.
Many of us don't have these risk factors, but we are still at risk. Our liver cancer incidence is much lower than if we had cirrhosis, but it's still there and we need to be tested using the best tools available.
Age is clearly an important factor when it comes to liver cancer, especially if we have had hepatitis B for several decades, but current guidelines only provide age-specific screening recommendations in people of Asian ethnicity (men over age 40 and women over age 50).
As doctors debate whether these guidelines should be changed to promote earlier or more frequent screening, here are some questions to review with your doctor to determine if you should be screened for liver cancer:
How many years have you had hepatitis B? The longer you're infected, the higher your risk of liver cancer. Men of African descent are found to develop liver cancer at an earlier age than other races and should be screened starting in their 20s.
What is your gender? Men are considered at higher risk of liver cancer at an earlier age because they may be more likely to smoke, drink alcohol, have more "active" hepatitis, and higher iron stores—all of which increase cancer risk. Estrogen is believed to protect pre-menopausal women against liver cancer.
Have you had a high viral load (HBV DNA) after age 30? Having a viral load exceeding 2,000 international units per milliliter (IU/mL) is associated with a higher risk of liver cancer even if you have no other signs of liver damage.
Do you have a family history of liver cancer? If an immediate family member has had liver cancer, this greatly increases your risk.
Are you overweight, or have you been diagnosed recently with type 2 diabetes? A fatty liver and/or diabetes increase your risk of liver damage and cancer dramatically when you're also infected with hepatitis B.
Do you have hepatitis B virus genotype C or core/precore viral mutations? Originating in Asia, this hepatitis B strain is associated with loss of the hepatitis B e antigen (HBeAg) later in life. That means you may have had a high viral load and liver damage for a longer period than people with genotypes who clear HBeAg at a younger age. Having core or precore mutations in your HBV also increase liver cancer risk.
Talk to your doctor, even if you haven't had liver damage and have had a low viral load or undetectable viral load for many years, ask if it's time for a liver cancer test. For more information about liver cancer visit the Liver Cancer Connect website and for more information about screening for liver cancer, click here.
On Tuesday, Oct. 25, representatives from Hep B United, CDC's Division of Viral Hepatitis, and the National Alliance of State and Territorial Aids Directors (NASTAD)  will be co-hosting a twitter chat at 2 p.m. EST using the hashtag #liverchat.