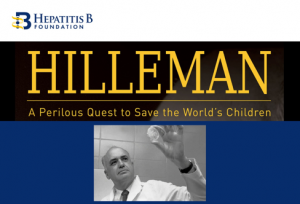 The Hepatitis B Foundation was excited to share a special film screening of Hilleman: A Perilous Quest to Save the World's Children.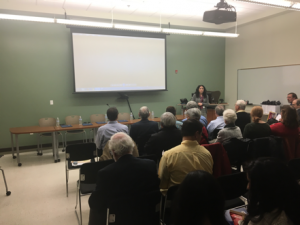 The documentary film, produced by The Vaccine Makers Project, follows the unknown story of a man who "had more of an impact on [people's] lives compared to Einstein." The film tells the story of a courageous and gutsy scientist, Dr. Maurice R. Hilleman, and the elimination of diseases of children. With his unwavering determination, Dr. Hilleman invented the first-ever vaccine against a human cancer (the hepatitis B vaccine), developed the measles-mumps-rubella (MMR) combination vaccine, and prevented pandemic flu. During World War II he developed an urgently needed vaccine for Japanese B encephalitis in 30 days.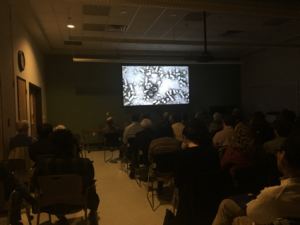 He is responsible for more than half of the vaccines children receive today and is credited with saving more than eight million lives every year. Now through exclusive interviews with Dr. Hilleman and his peers, rare archival footage, and 3-D animation, this new documentary puts a human face to vaccine science, revealing the character that drove this bold, complex, and heroic man.
When parents began choosing not to vaccinate their children in the 1990s, a cruel irony became clear; Hilleman's unprecedented successes have allowed us to forget just how devastating childhood diseases can be. The documentary reminds us by allowing us to see these diseases as part of the film.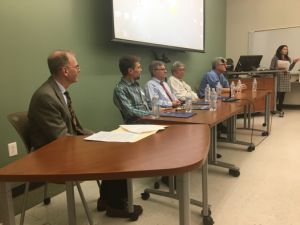 Community members from Philadelphia and Bucks County came for the film screening as they enjoyed fun movie snacks. They also enjoyed a panel discussion moderated by Timothy Block, PhD, with the documentary director and esteemed representatives from scientific community. Expert panelists included Donald Rayne Mitchell, Paul Offit, MD, David Oshinsky, PhD, and Walter Tsou, MD, MPH. They shared their thoughts on the documentary, Dr. Hilleman's life, and the future of vaccines. Mitchell and Dr. Offit expressed that the documentary film was created to "inspire a kid or to get into [scientific] work someday," and to "put a human face on vaccines."
For more information about the film, click here. If you are interested in learning more about the hepatitis B vaccine, click here.
Be on the look out for a special "preview" vlog of the film screening at the end of December 2017.