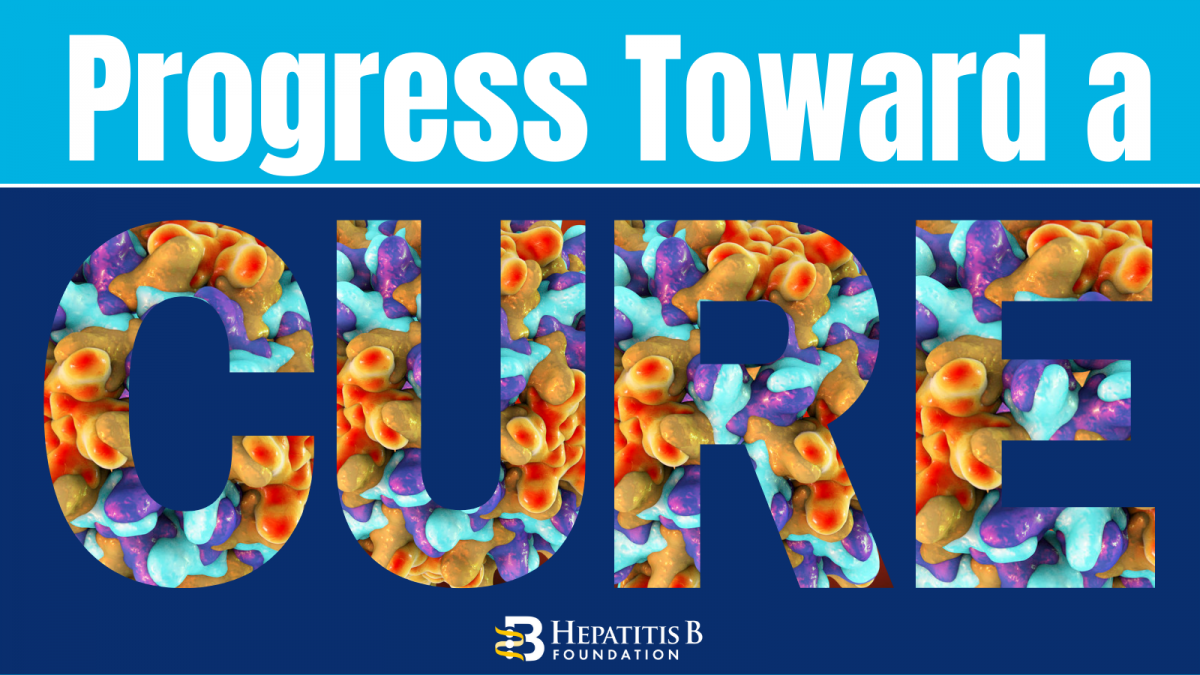 A primary goal of the Hepatitis B Foundation has always been to find a cure for the disease. When we ask Dr. Timothy Block, The Hepatitis B Foundation's president and co-founder, about progress towards a cure by the many scientists worldwide working on that challenge, he considers many different angles.
The clinical definition of a cure Dr. Block favors is for someone who has hepatitis B to regain the liver health and low liver cancer risk enjoyed by someone without hepatitis B. That goal is considered too ambitious by most clinicians. A more realistic goal is sustained, drug-free, virological response for people living with hepatitis B. This means that a person for whom treatment has stopped has the same low (undetectable) viral load as when they were actively being treated on drug therapy. This already happens in a small percentage of patients and is associated with an improved clinical outcome: much less likelihood of developing serious liver disease, including liver cancer.
There is a new wave of drugs being evaluated now that Dr. Block believes may provide a sustained virological response, possibly when used in combinations with the current "standard of care". Promising examples are what's known as capsid inhibitors, siRNAs, NAPs/STOPs and entry inhibitors.  There are even modifications of the polymerase inhibitors that have potential. As you can see in our Drug Watch page, at least 40 new treatments are now in clinical trial.
The reason it has been so difficult to find a cure for hepatitis B, Dr. Block explained, is that the virus has been around for hundreds of thousands of years and has established a mechanism to coexist with its host in a way that avoids a person's immune system. It burrows its DNA into the nucleus of cells and is incredibly difficult to attack in ways that don't harm the patient.
Another reason progress toward a cure has been slow, Dr. Block says, is that people with hepatitis B are simply too polite. Without a grassroots movement, hepatitis B will never get the attention and funding that other similar diseases have received.
"The hepatitis B community of scientists and stakeholders is incredibly innovative and collaborative, but we are small and underfunded," he says. "We have made great progress in the 30 years since we started the Foundation, but that's with a fraction of what has been spent on other diseases."
With development of the effective COVID-19 vaccines, over the past year, we have all seen what can be done when the scientific community and governments rally around a public health crisis. "This shows that, with the right amount of money and focus, we can find a cure faster," Dr. Block said.
"So, please, don't be ashamed or scared of your hepatitis B diagnosis," he added. "Seek treatment, take good care of yourself, and spread the word. Hepatitis B can be eliminated in our lifetime – we just need the support."
You can hear more from Dr. Block about the cure on our podcast, B Heppy, at https://bheppy.buzzsprout.com/1729790/8998405