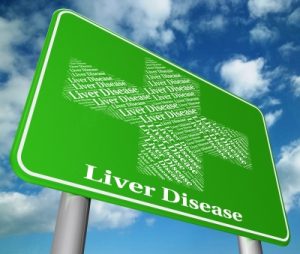 The majority of people infected with hepatitis B lead healthy and normal lives. However, a small number of people may develop liver disease that will dramatically affect their quality of life and their ability to work on a short-term or long-term basis.
They may not be able to work for several weeks because of side effects from pegylated interferon treatment, or progressive liver damage could make it impossible to work and support themselves and their families even after treatment.
Below is information that can help you, your family members, or someone you advocate for apply for disability benefits to help them during when they can't work due to hepatitis B-related health problems. The first step is to find out if you can meet the Social Security Administration's (SSA's) medical eligibility requirements to receive disability support.
With hepatitis B, you may qualify for one of SSA's two disability programs:
Social Security Disability Insurance (SSDI) is available to qualified, disabled workers who paid into the Social Security system through taxes over the course of their employment history.
Supplemental Security Income (SSI) is a program with financial or "need-based" eligibility requirements. If you have limited income and other financial resources, you may meet SSI requirements.
To qualify f0r either of these programs, your hepatitis B must meet medical eligibility rules and program-specific requirements. Additionally, your hepatitis and complications must have stopped you from working for 12 months or be expected to prevent employment for at least a year, despite treatment.
Qualifying under Blue Book's hepatitis listing
The SSA's Blue Book outlines medical conditions that meet disability requirements. There is a listing for hepatitis in this manual. It appears in section 5.05, which covers chronic liver disease. To meet the listing, your hepatitis B must be unresponsive to treatment, resulting in severe complications and long-term impairments.
It can be difficult to understand the SSA's disability listings, medical eligibility requirements, and documentation necessary for supporting a disability claim. The SSA writes its Blue Book information for medical professionals, so you'll need your doctor's help to know if your hepatitis B will qualify for disability support under the section 5.05 listing.
Your doctor can decipher hepatitis medical record requirements and other information in the disability listing. He or she can also ensure that you have the appropriate documentation in your medical records to demonstrate clearly your disability to the SSA.
Liver transplants, compassionate allowances, and disability benefits
If your liver damage is so severe that you require a liver transplant, then you automatically meet the medical requirements for disability. Additionally, you'll qualify for benefits for a period of no less than one year after transplant surgery.
Advanced liver disease also qualifies for the SSA's Compassionate Allowances (CAL) program when it causes specific complications. These include:
The CAL program still requires you to submit a thorough disability application, but it ensures quick review of your claim and a faster determination of medical eligibility. CAL additionally minimizes the amount of medical records necessary to support a claim for disability benefits. If your HEP B causes kidney or breathing complications, ask your doctor to review the CAL requirements.
Applying for SSDI and SSI
There are distinct application processes for each of the SSA's two disability programs:
For SSI, there's a personal interview required, and this usually happens at the local SSA branch office.
For SSDI, you can submit your application at the local office or apply online.
Your doctor likely understands disability application procedures and can help you navigate the SSA's requirements. Friends, family, or even a disability advocate can help you through the process as well, and the SSA is available to answer questions at 1-800-772-1213.
For more information, visit a Guide to Hepatitis and Disability benefits and HBV and Disability Issues.
This article was provided by Social Security Disability Help.