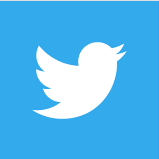 October is Liver Cancer Awareness Month. Join the Hepatitis B Foundation and the National Viral Hepatitis Roundtable for a twitter chat, featuring hepatitis and liver cancer expert Dr. Robert Gish, at 2p.m. EDT Tuesday, October 20.
Dr. Gish, professor consultant at Stanford University and medical director of the Hepatitis B Foundation and others will be chatting about liver cancer, hepatitis B and C prevention and treatment, health disparities, and resources for awareness and advocacy.
Below are the topics that will be discussed during the chat. Please consider how you might wish to contribute to the conversation! Got any resources you might like to share?
Q1 What is liver cancer and why is it so deadly
Q2 What are the specific risk factors for liver cancer?
Q3 What are some ways to help prevent liver cancer and hepatitis?
Q4 What can be done to help prevent liver cancer for people living with chronic hepatitis B or C?
Q5 What are the health disparities related to liver cancer and viral hepatitis?
Q6 What can we do to raise awareness of viral hepatitis and liver cancer?
Q7 What additional resources are available to learn more about viral hepatitis and liver cancer?
Join the conversation with the hashtag #Liverchat
Confirmed participants and handles for the chat include:
Hepatitis B Foundation – @hepbfoundation
National Viral Hepatitis Roundtable – @NVHR1
Dr. Robert Gish – tweeting from @LiverCancerConn
CDC's, Division of Viral Hepatitis – @cdchep
CDC National Prevention Information Network – @CDCNPIN
Hep B United – @HepBUnited
American Liver Foundation –  @liverUSA
Association of Asian Pacific Community Health Organizations – @HepBPolicy
Latino Commission on AIDS – @LatinoCommAIDS
Charles B Wang Community Health Center – @CBWCHC
Caring Ambassadors – @CAP_HepatitisC
Coalition Against Hepatitis For People of African Origin – @CHIPO_HBV
National Black Leadership Coalition on AIDS – @NBLCA
National Association of County & City Health Officials – @NACCHOalerts
Asian Health Coalition – @AAPInews
Asian American Community Health – @apcaaz
International Community Health Services – @supportichs
Prevent Cancer Foundation – @PreventCancer
Hep B United Philadelphia – @HepBUnitedPhila
Hep Free NYC – @HepFreeNYC
We'd love to hear from you at info@hepb.org if you plan to participate or have any questions about joining!