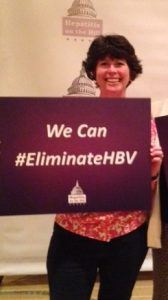 Hepatitis B is a complex infection, it can impact our health, lifestyle choices and threaten relationships. Sometimes, we need to ask for help.
One of the most personal and valuable services the Hepatitis B Foundation provides is answering individuals' emails and phone calls about hepatitis B. These queries, which can come from all over the world, often involve discrimination, disclosure and how to interpret lab tests that baffle inexperienced doctors and nurses.
One of the people at the foundation who answers these emails and calls is Maureen Kamischke, the foundation's social media and outreach manager. Kamischke, whose daughter had hepatitis B, knows first-hand the difficulty of finding healthcare providers with expertise in hepatitis B treatment. She has grappled with decisions about disclosing her child's infection at school and to friends. Today, she continues to advise her daughter (now an adult) about her liver health, and she also answers the dozens of emails and calls that reach the foundation each week.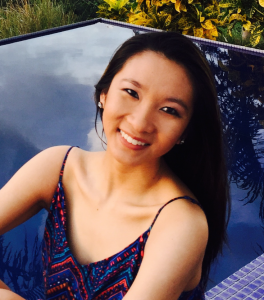 Today, guided by decades of personal and professional hepatitis B experience, Kamischke helps others navigate the challenging world of hepatitis B. "My goals are to disseminate accurate information, provide hope and information that will empower people living with hepatitis B to make simple lifestyle changes that will help them feel like they have some control over their lives," she explained. "I understand that the disease will shape them, but I want them to understand it should not define or limit them. ""The most challenging inquiries I receive are from people living in countries where there are no specialists, no programs and no infrastructure to support them medically and emotionally," she said. "It breaks my heart to hear of young men and women who fear they will never have a career, find love, or be able to have a family because of their hepatitis B."
She also dreads explaining to a hepatitis B-positive mother that she innocently infected her child with a disease that could have been prevented. "But my greatest satisfaction comes from helping parents break the cycle of mother-to-child hepatitis B transmission by making sure their newborns receive the birth dose of the vaccine in combination with HBIG," she added.
Weeks after consulting with expectant parents, she loves getting a picture of the baby with news that the baby is hepatitis B-free, "and the mom knows her little one will never have to worry about living with chronic hepatitis B as she does," Kamischke said. "I also enjoy hearing from people a year or more after we have worked through their concerns and learn they are leading normal, happy lives. I am truly touched when they wish to give back in some way."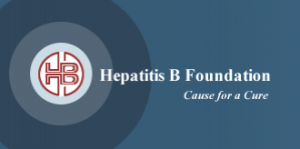 Recently, a couple contacted the foundation when they were considering adopting a baby born to a hepatitis B-infected woman in Louisiana. The woman had been screened late in her pregnancy and found to be infected, but the healthcare providers didn't know enough to test the woman for viral load or hepatitis B "e" antigen status, which would indicate the infection risk to the baby. Sadly, most people with hepatitis B either don't know they're infected or receive inadequate monitoring and treatment.
Kamischke was in touch with the couple night and day, recommended what tests should be run so the mother and baby's health would be monitored and safeguarded. Most critical, empowered by information, the adoptive couple made sure the baby received both the birth dose of the hepatitis B vaccine and HBIG, as recommended by medical guidelines, to make sure the baby would not become infected.
The adoptive couple were so persistent about asking the providers about the birth dose of the vaccine, that they were invited to witness the injection in the hospital, Kamischke said.
This is one of the foundation's happier stories. Kamischke receives many others where people lose jobs, employment opportunities, relationships and family members due to hepatitis B. But what fuels her commitment to this job is to be able to lift the veil of fear, ignorance and guilt that can accompany a hepatitis B diagnosis.
Ultimately, Kamischke says, what she strives to do is assure people that hepatitis B is not a punishment. With insight and education, it can be an opportunity to discover how to love and accept yourself and learn what really matters in relationships and life.