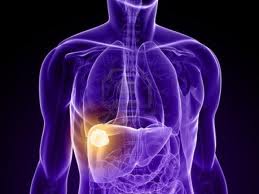 Missed the webinar? Download the March 6th Webinar and listen to Hepatitis B and Liver Cancer: What You Need to Know, by Dr. Robert Gish. 
Due to an overwhelming response, continued registration for  this Wednesday's webinar with Dr. Gish is closed. Stay tuned as the webinar will be recorded in it's entirety, and will be made available. Stay tuned for details! 
Did you know?
Liver cancer is the third leading cause of cancer-related deaths and the seventh most common cancer worldwide. But the major causes of liver cancer— such as chronic hepatitis B or hepatitis C, and cirrhosis— are largely preventable. And treatments for liver cancer are available.
Learn more about liver cancer
Join The Hepatitis B Foundation's webinar series to learn about the risk factors for liver cancer and the importance of liver cancer screening and surveillance. The expert presenters will describe currently available treatment options and clinical trials.
The first webinar of the series will be Liver Cancer and Hepatitis B: What You Need to Know, presented by Robert G. Gish, MD, an internationally renowned liver diseases expert.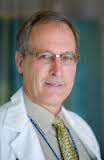 Dr. Gish is a Clinical Professor of Medicine, Section Chief of Hepatology, and Co-Director of the Center for Hepatobiliary Disease and Abdominal Transplantation at the University of California, San Diego Health Systems.
Dr. Gish has an active research program in viral hepatitis and has published more than 600 original articles, abstracts, and book chapters, and more than 120 peer-reviewed publications.
Liver Cancer and Hepatitis B: What You Need to Know webinar details:
Presented by:Dr. Robert G. Gish
Date: Wednesday, March 6, 2013
Time: 12 noon EST; 9 am PST
Click here to register
For additional accurate, easy-to-understand information on liver cancer, visit the Hepatitis B Foundation's new, dedicated website, www.LiverCancerConnect.org.