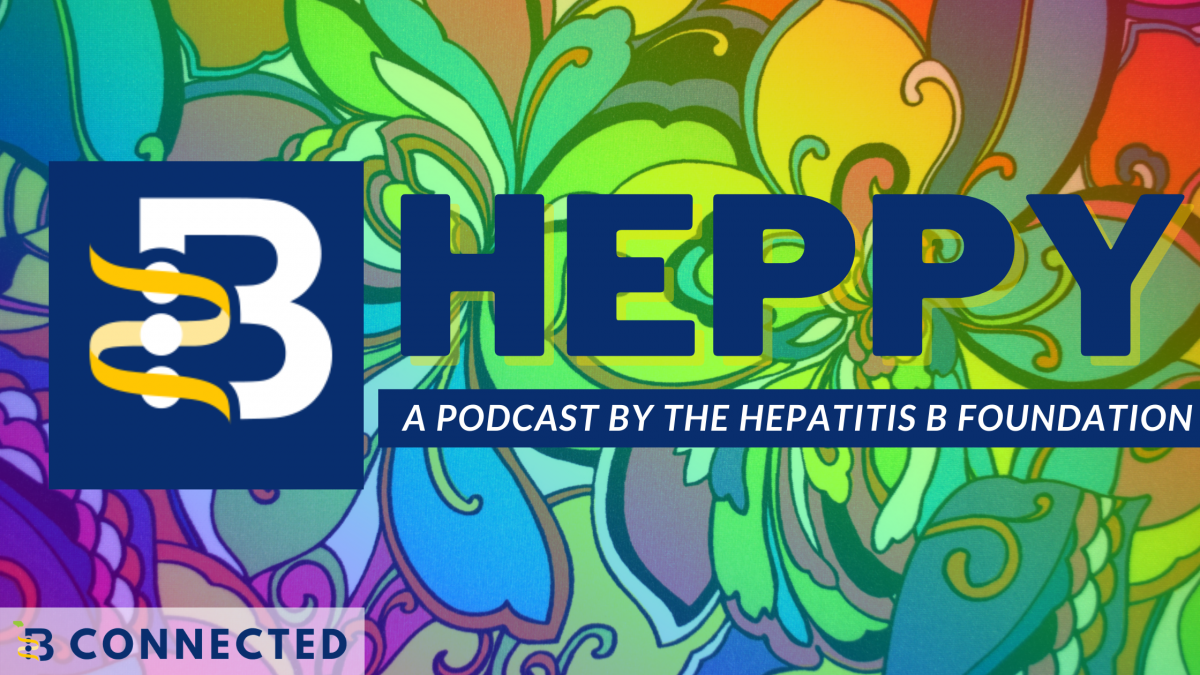 We are so excited to announce the launch of our podcast: B Heppy! This podcast is part of our 300 Million Reasons campaign, a movement to improve awareness about hepatitis B and liver cancer worldwide, to promote engagement of key stakeholders, and to empower people impacted by hepatitis B to become vocal advocates. There are almost 300 million people around the world living with chronic hepatitis B infection, and we want to make sure each and every voice is heard.
B Heppy addresses various topics about hepatitis B to help inform providers, persons living with hepatitis B and the general public about hepatitis B. The first episode covers the covid-19 vaccine in the context of individuals living with hepatitis B. The Foundation interviewed Robert Gish M.D., Hepatitis B Foundation Medical Director to answer questions like what is an mRNA vaccine, the side effects of the COVID-19 vaccine, and if it is safe for people living with hepatitis B to receive the COVID-19 vaccine.
Our next episode will discuss the history of the Hepatitis B Foundation as well as giving an overview of hepatitis B. We will be joined with co-founders, Joan Block, RN, BSN and Jan Witte and Senior Vice President Chari Cohen, DrPH, MPH.
We hope this podcast reminds you that you are not alone in your diagnosis! Together, we can foster a collaborative and connected global community united around all things hepatitis B.
B Heppy is available on Spotify Podcasts, Apple Podcasts, and Overcast, you can also access it here.
Author: Evangeline Wang
Contact Information: info@hepb.org