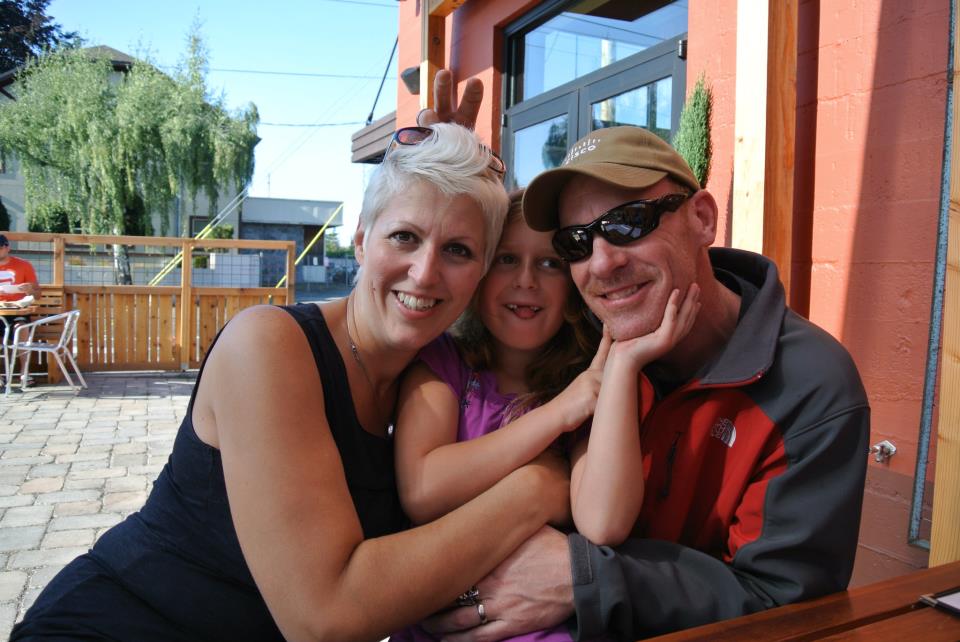 This weeks' blog features one family's experience in dealing with a rare type of cancer with the goal of bringing hope and inspiring those who may be dealing with the challenge of living with liver cancer.
In November 2005, my wife Heather and I learned something that changed our lives forever. It was the day that she was diagnosed with cancer. She had malignant pleural mesothelioma. I knew that our lives were about to change considerably, and right away I had to step into the role of caregiver for my wife. Our daughter Lily had just come in to the world three months prior, and our excitement over being new parents quickly dissolved into fear of what the future could bring. I didn't know why we were dealt such a hand, but I knew that we had to make it through.
I started my life as a caregiver the moment that I heard Heather had cancer. We went to the doctor together that day. Sitting there, feeling trapped inside my emotions, we were faced with some difficult choices. The doctor gave us a few options for treatment nearby, like the regional hospital or university hospital, but neither of these had a program for mesothelioma. We were told about a specialist in Boston named Dr. David Sugarbaker, who was renowned for his work with mesothelioma patients. It didn't take me any time to say, "Get us to Boston!" I knew that if my wife had any chance of surviving, she would need the best care she could possibly get.
We spent some time after that trying to get our life together. We had to make some tough decisions about child care, paying bills and work. Heather could no longer work, and I had to scale back to part time in order to be there to care for her and Lily. The worst times were being stuck at my job, thinking of my wife and the baby, and knowing that I wasn't where I needed to be and yet I was where I had to be. I kept having these terrifying moments of doubt, where I would think of being alone and widowed with a baby to raise on my own. It was all I could do to keep it together most days.
Help came when we needed it the most through my wife's family. Heather's parents were extremely giving during our time of need. They provided a place for her to live after her surgery in Boston but they also provided for Lily's child care. They even helped with medical bills. Friends were also there for us during our rough time. I will never forget the help from these people and how generous they were. It truly saved my family from desperate hardship. I will always remember that kindness.
My strongest advice to anyone in this situation is to accept every offer of help that comes your way. I learned the hard way that there is no room for pride in a battle with cancer.  Even the smallest offer of help can be a huge weight off your shoulders, and at the very least will remind you that you are not alone in the fight.
Furthermore, as a caregiver you must remember to take care of yourself as well.  Allow yourself to have bad days, this is inevitable and even necessary, but always remember to never, ever give up hope for a better tomorrow.
Heather would undergo intense treatment for mesothelioma over the following months, and against all odds she would eventually beat her cancer.  It has been over seven years since her diagnosis, and she remains happy and healthy to this day. We hope that by sharing our story, we can help inspire others currently battling through cancer today.
Cameron Von St. James