The Hepatitis B Primary Care Workgroup has released a new resource that helps primary care providers prevent, diagnose, and manage hepatitis B! Hepatitis B experts from diverse health disciplines have contributed to making this comprehensive guide, which is available to download for free on the University of Washington's website. 
Hepatitis B is a complex condition that typically is managed by a liver specialist (hepatologist). However, many people in the U.S. and other parts of the world do not have access to a hepatologist. Many primary care doctors do not feel comfor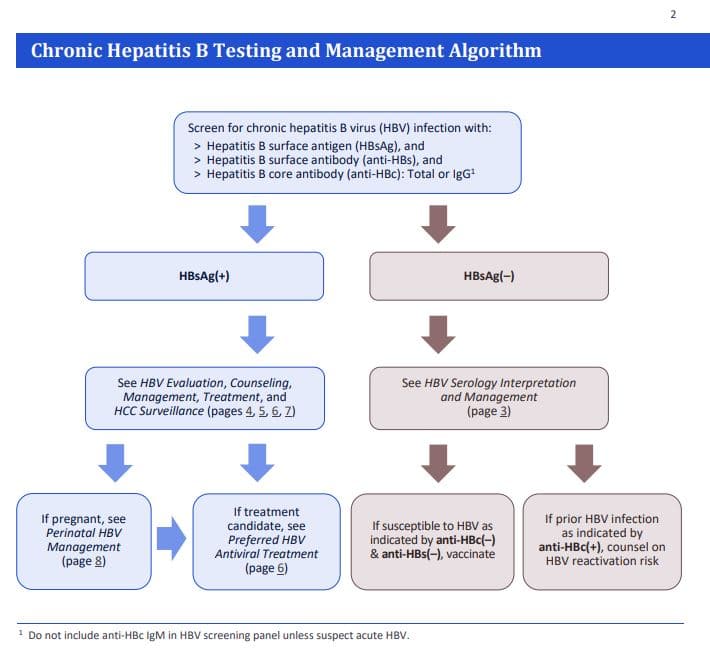 table or know how to properly care for someone living with hepatitis B. This leaves a large gap in managing and treating the infection. Hepatitis B Management: Guidance for the Primary Care Provider helps to close this gap by giving all providers the tools to understand the virus and how to manage it.
Dr. Amy Tang, Director of Immigrant Health at NorthEast Medical Services and one of the hepatitis B experts involved in creating the guide, answered a few questions about why this resource is so important: 
Why was a guide on hepatitis B management needed? What gaps will this help fill? 
Primary care providers are recommended to screen and vaccinate for hepatitis B in at-risk individuals.  However, when an individual tests positive for hepatitis B, they are typically referred to a specialist for care.  Because the majority of persons with chronic hepatitis B in the United States are foreign-born with limited English proficiency and often face both linguistic and access barriers to specialists, referral and retention in specialty care for chronic hepatitis B can often lead to lost follow-up.  Chronic hepatitis B management involves visits at least every 6 months for lab monitoring as well as routine ultrasounds for liver cancer surveillance for patients who fulfill high-risk criteria for liver cancer including Asian and African men over 40 years of age and Asian women over 50 years of age.  Because primary care is already performing routine blood tests and cancer screening for a variety of other chronic diseases such as diabetes, hypertension, and breast, cervical, and colon cancers respectively, we believe that empowering primary care providers with a simple to use hepatitis B algorithm would promote increased access and retention in care for persons with chronic hepatitis B.
How does this tool work towards the elimination of hepatitis B? 
The National Academies of Science, Engineering, and Medicine report for viral hepatitis elimination by 2030 recommends that primary care providers work closely with hepatitis B specialists and their organizations, e.g., the American Association for the Study of Liver Diseases (AASLD) and the Infectious Disease Society of America (IDSA), to increase primary care capacity for HBV screening, vaccination, monitoring, and treatment. Thus the National Taskforce on Hepatitis B in collaboration with ECHO Institute and San Francisco Hep B Free—Bay Area hosted a meeting at the 2018 AASLD Annual Liver Meeting in San Francisco to convene a workgroup of hepatitis B specialists in hepatology, infectious disease, public health, primary care, and pharmacy, as well as representatives from American College of Physicians (ACP) and American Academy of Family Physicians (AAFP) to discuss how we can increase primary care capacity for not only hepatitis B screening and vaccination, but also management and treatment.
Currently, the majority of hepatitis B care is managed by specialists.  AASLD puts forth guidelines and guidance for hepatitis B every couple of years, however the guidelines can be lengthy, difficult to access, or intimidating for busy primary care providers to utilize. We polled over 100 primary care providers across the country through the National Association of Community Health Centers' network of providers and found that primary care providers were interested in managing hepatitis B but felt like they did not have the tools and resources at their fingertips to do it manage it confidently.  They reported using web-based references like Up-to-Date for easily accessible guidance on conditions they were less familiar with. Thus, we wanted to create an easy to use document that would be easily accessible and free online. We teamed up with University of Washington's Hepatitis B Online to host our Hepatitis B Guidance for Primary Care Providers as a means to widely disseminate our recommendations and work towards the elimination of hepatitis B in the United States and globally.
How and when should primary care providers use this? 
Primary care providers should use this hepatitis B guidance document when they decide to screen a patient for hepatitis B as the document guides them through how to properly screen for hepatitis B in asymptomatic individuals, how to interpret their lab results and provide appropriate counseling, and for patients who screen positive for hepatitis B, how to perform their initial evaluation, monitoring, treatment, and liver cancer surveillance.  We also have a dedicated section on perinatal management of women screened for hepatitis B that clearly illustrates the simple steps that can be taken by the primary care provider to prevent transmission of hepatitis B from mother to child. 
The guide includes detailed information on the following topics: 
Chronic Hepatitis B Testing and Management Algorithm

Interpretation of hepatitis B test results

Tests to run on a hepatitis B surface antigen positive (HBsAg +) individual and how to counsel them

Monitoring and management of the HBsAg + individual 

Managing pregnant women who are HBsAg + 

Monitoring for liver cancer
The guide is part of Hepatitis B Online – a free suite of materials for providers that supplies information on all topics related to hepatitis B such as when a person should begin treatment and liver cancer screenings. The website also includes prescribing information for approved hepatitis B treatments, and clinical calculators to aid in interpreting predictors of liver damage such as the AST to Platelet Ratio Index (APRI) and fibrosis score. 
 To access and download the new tool, click here!