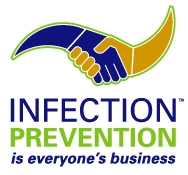 In the U.S. we have wonderful infection prevention procedures, clinical practices and standards of care in place.  There's a documented protocol for everything from giving a simple injection, to surgical procedures, to the disposal of biomedical waste.  HCW and other appropriate personnel are trained and practices are implemented. They are constantly evolving. Despite all of these safeguards, the CDC is worried.  A couple of weeks ago it was a nurse doing diabetes training using the same diabetes testing device on multiple people, (one person one device) with not even a disinfecting process in between patients.  Unfortunately, this is not a unique event.  I scrolled through the last seven months of HBF Top Stories and noted the following events in the news:
You don't have to root around too hard to find these incidences. Despite best practices and protocols, training procedures and safeguards, the people that perform these duties are not without error. Intentional negligence is rare, but unknowing negligence would not be surprising. Budgets are tight, staffing is reduced, and work loads are increased.  Personnel are tired and stressed, and they make occasional errors. It may not be right, but mistakes do happen.
This is where the above sign comes into play.  Infection protection is everyone's business.  That includes YOU!  Speak up.  Let your voice be heard.  You see the signs in your doctor's office "Ask me if I've washed my hands".  Why not start there, and ask? Had I read the article, or thought about my endoscopy/colonoscopy, I would have asked about the equipment used for my procedure.  Shame on ME.
I'm not going to get a bloodborne pathogen like hepatitis B from shaking my doctor's hand, as HBV is not transmitted casually, but procedures where trace amounts of blood may not be properly disinfected or devices disposed is a different story.  HBV is transmitted by direct contact from an infected person's blood or body fluid to an open cut, mucous membrane or portal of entry of another person. A health care setting with blood, sharps, tubes and medical devices is an effective transmission route if there are infected body fluids.  Fortunately practices firmly put into place prevent nearly all such possible exposures. Regardless, these uncommon errors, could affect parents in nursing home environments, veterans in VA hospitals, patients getting colonoscopies, and all kinds of patients in various health care clinics and settings. Infection control practices are written, taught and implemented, but every once in a while, you're going to get someone that neglects to follow the rules or makes a simple mistake.  This should not cause a panic among patients, but it is a reminder that mistakes happen, and sometimes it's necessary for us to speak up and ask questions. Remember, infection prevention is everyone's business.
Note: Please keep in mind that HBV is 100 times more infectious than HIV.  It is also more infectious than HCV.  There are no vaccines for HIV and HCV, but there is a safe, effective vaccine for HBV. Get vaccinated and be HBV free for life.