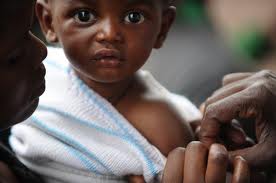 Last week's report of a recent study shows that more parents are opting out or delaying some vaccines for their children, and the hepatitis B vaccine is one of those parents sometimes choose to skip or delay.  What is even more disappointing is that the majority of pediatricians polled were comfortable with an alternative HBV vaccine schedule for their young patients.
The unfortunate thing about HBV is that it is very effectively passed from an HBV infected mother to her child during the birth process. Children that are infected with hepatitis B at birth, or as a baby, have a 90% chance of being chronically infected for life.   Young children that are infected horizontally have up to a 50% chance of being chronically infected for life. Children living with HBV are typically highly infectious and very effective at unknowingly spreading the virus to little friends or family members. HBV is present in blood and body fluids and we all know how kids are fascinated by one anothers' boo-boos, and half of them have some sort of rash or scrapes that are tough to keep covered at all times. The beauty of vaccination is that infants and little ones are protected when they are at day care and pre-school, and when they are playing with the neighborhood kids.  Protocols are in place, but accidents do happen and rules are not always followed. You may think your child's world is HBV free, but but you may be wrong.  Is it worth the risk when there is a safe and effective vaccine available?
Later in life, HBV is effectively transmitted horizontally in the mode that is often associated with infectious disease – sexually.  We are all sexual beings and at some point sex will become part of our lives.  Will you be thinking about having your teen or college student vaccinated, or will you be like most of us and too busy to even think about it?  What about when your teen or college student comes home with a tattoo or body piercing they got at a bargain tattoo/piercing parlor?  No one likes to think about their children making impulsive decisions, but the reality is that most do.  They have lapses in judgment and they make mistakes. A parent can only control so much, but why not eliminate the chance of HBV infection later in life?
You might think you will deal with HBV if you are faced with it. Even if your child is infected, or playing with a child that is infected, there will be no notable symptoms.  That's why they call it a "silent infection". Your liver is a non-complaining organ so symptoms rarely appear unless your liver is in distress. HBV will likely go unnoticed for decades unless it is picked up with routine blood work, during a blood donation, or a blood screening. That doesn't mean liver damage is not occurring over decades of infection.
Our world keeps getting smaller, and travel to exotic lands is common. The U.S. is a melting pot of countries around the globe – many where HBV is prevalent.  Do you know that 2 billion people in the world have been infected with hepatitis B and that 400 million are living with a chronic, life-long infection? That is 1 out of 3 people in our world that have had an HBV infection!  There are good treatments out there, but there is no complete cure.  Many live long, lives, but lifelong HBV puts you at high risk for advanced liver disease, liver cancer and death.  The stigma associated with HBV leaves many throughout the world unemployable, and even those in the U.S. may suffer from discrimination and judgment by others due to their disease.
People write to HBF and tell us their HBV story.  Many have no idea how they were infected.  It is not casually transmitted, but it is an infectious disease – 50 to 100 times more infectious than HIV and 5 to 10 times more infectious than HCV.  The U.S. is fortunate to have a vaccine available to all children born in this country. Parents worldwide would give anything to have their infant vaccinated to prevent a lifetime with HBV.  Some countries have HBV vaccine shortages.  Many cannot afford the vaccine, and many are unaware of the vaccine until they learn they are infected. In the U.S. we have an opportunity to prevent a life-long infection with HBV with a simple vaccine.  Please don't choose to delay or omit the hepatitis B vaccine from your child's vaccine schedule.