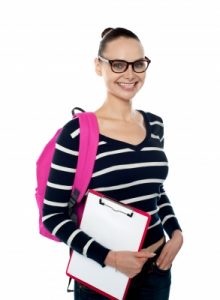 This summer, students living with hepatitis B face a task that can be as stressful as SATs, entrance exams or writing college essays – completing their colleges' health forms.
Some colleges and graduate schools require no medical information while others expect you to document in detail your allergies, immunizations, medical history and even undergo TB testing.
The good news is colleges want to make sure all students are vaccinated against hepatitis B, the bad news is the requirement can force students to disclose their hepatitis B infection. Here are some important things parents and students should know when filling out college health forms.
No school can deny you admission or treat you differently because you have hepatitis B. The Americans with Disabilities Act (ADA) prohibits discrimination based on disabilities, and that includes hepatitis B.
Continue reading "Know Your Rights: What College Students with Hep B Need to Know About Health Forms and Disclosure" →